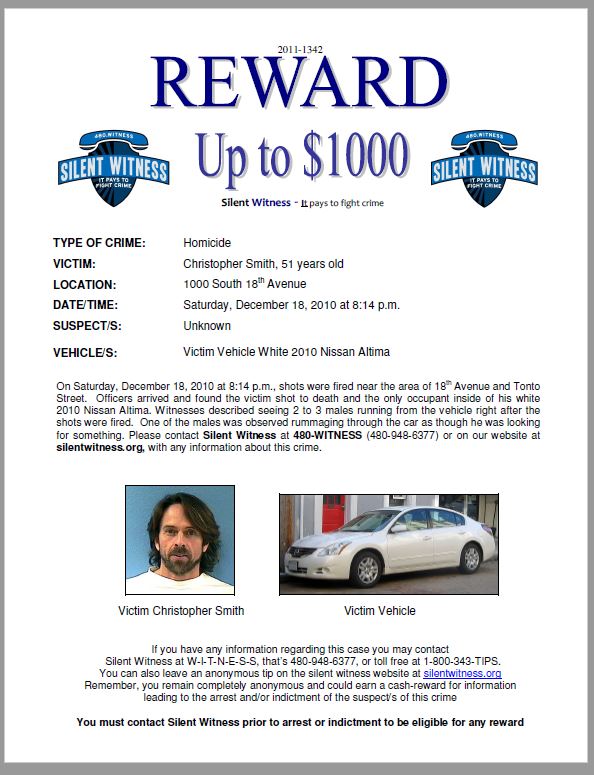 Case & Reward Info
Date: December 18, 2010
Case #: 2011-1342
Crime Information:
On Saturday, December 18, 2010 at 8:14 p.m., shots were fired near the area of 18th Avenue and Tonto
Street. Officers arrived and found the victim shot to death and the only occupant inside of his white
2010 Nissan Altima. Witnesses described seeing 2 to 3 males running from the vehicle right after the
shots were fired. One of the males was observed rummaging through the car as though he was looking
for something.