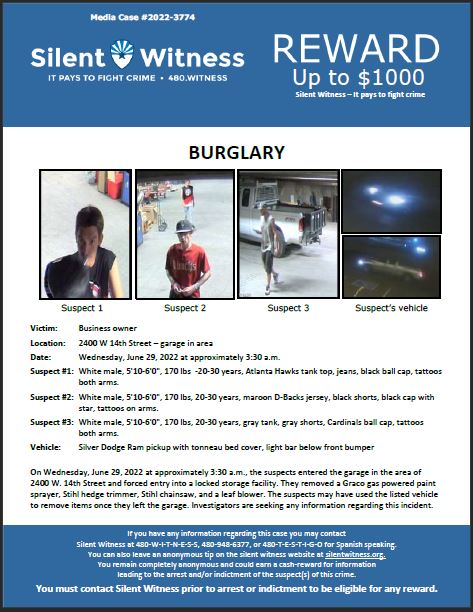 Case & Reward Info
Date: June 29, 2022
Case #: 2022-3774
2400 W 14th Street – garage in area
Crime Information:
On Wednesday, June 29, 2022 at approximately 3:30 a.m., the suspects entered the garage in the area of
2400 W. 14th Street and forced entry into a locked storage facility. They removed a Graco gas powered paint
sprayer, Stihl hedge trimmer, Stihl chainsaw, and a leaf blower. The suspects may have used the listed vehicle
to remove items once they left the garage. Investigators are seeking any information regarding this incident.
Suspect:
3 White males - 20-30 years old