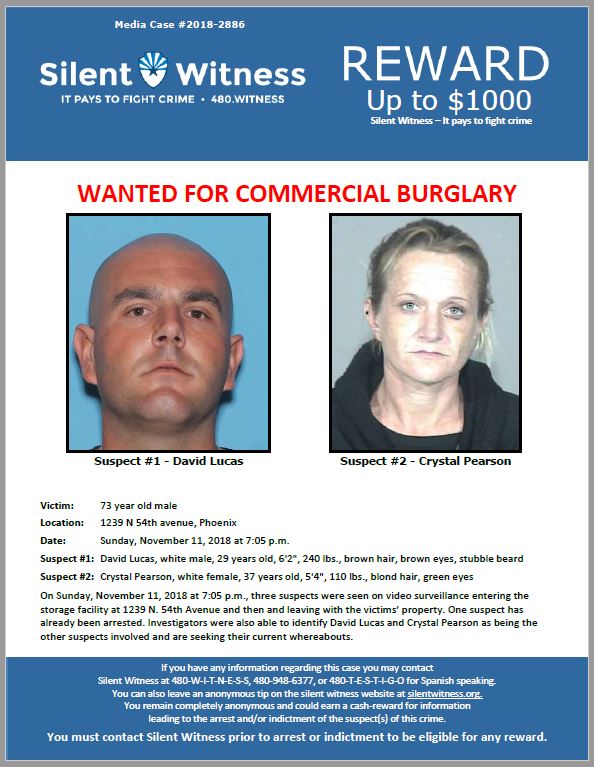 Case & Reward Info
Date: November 11, 2018
Case #: 2018-2886
1239 N 54th avenue, Phoenix
Crime Information:
On Sunday, November 11, 2018 at 7:05 p.m., three suspects were seen on video surveillance entering the
storage facility at 1239 N. 54th Avenue and then and leaving with the victims' property. One suspect has
already been arrested. Investigators were also able to identify David Lucas and Crystal Pearson as being the
other suspects involved and are seeking their current whereabouts.
Suspect:
Suspect #1: David Lucas, white male, 29 years old, 6'2", 240 lbs., brown hair, brown eyes, stubble beard Suspect #2: Crystal Pearson, white female, 37 years old, 5'4", 110 lbs., blond hair, green eyes