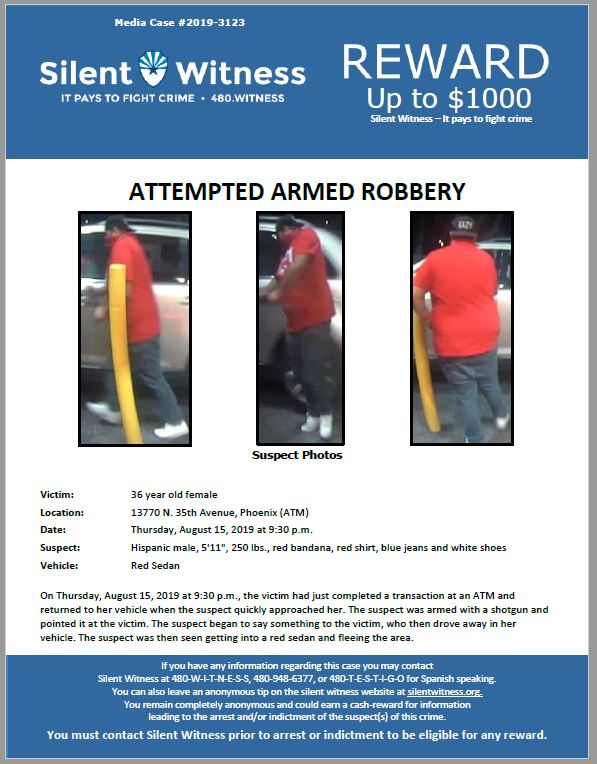 Case & Reward Info
Date: August 15, 2019
Case #: 2019-3123
13770 N. 35th Avenue, Phoenix (ATM)
Crime Information:
On Thursday, August 15, 2019 at 9:30 p.m., the victim had just completed a transaction at an ATM and
returned to her vehicle when the suspect quickly approached her. The suspect was armed with a shotgun and pointed it at the victim. The suspect began to say something to the victim, who then drove away in her
vehicle. The suspect was then seen getting into a red sedan and fleeing the area.