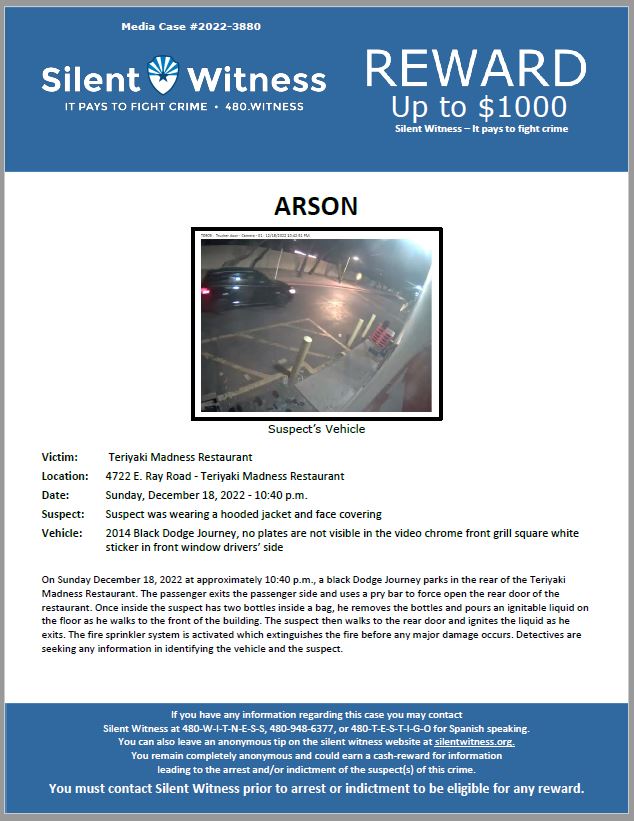 Case & Reward Info
Date: December 18, 2022
Case #: 2022-3880
Crime Information:
On Sunday December 18, 2022 at approximately 10:40 p.m., a black Dodge Journey parks in the rear of
the Teriyaki Madness Restaurant. The passenger exits the passenger side and uses a pry bar to force open the
rear door of the restaurant. Once inside the suspect has two bottles inside a bag, he removes the
bottles and pours an ignitable liquid on the floor as he walks to the front of the building. The
suspect then walks to the rear door and ignites the liquid as he exits. The fire sprinkler system
is activated which extinguishes the fire before any major damage occurs. Detectives are seeking any
information in identifying the vehicle and the suspect.
Suspect:
Suspect was wearing a hooded jacket and face covering