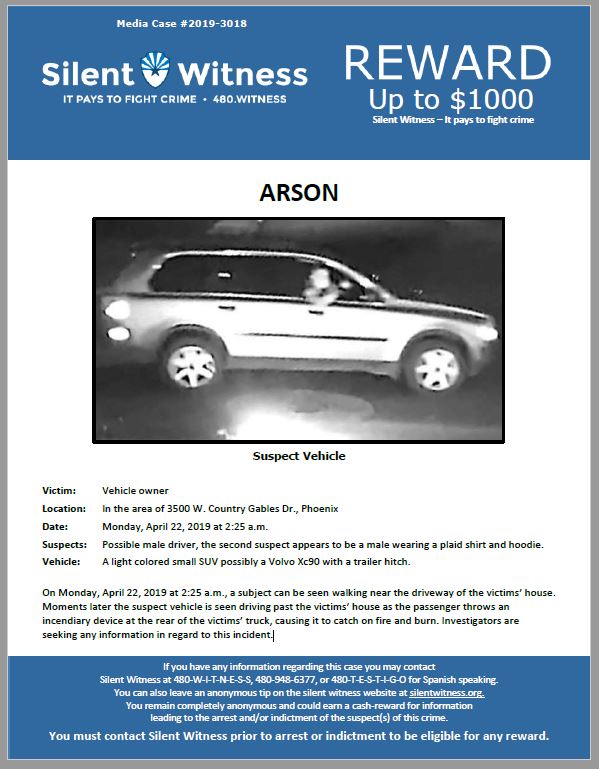 Case & Reward Info
Date: April 22, 2019
Case #: 2019-3018
In the area of 3500 W. Country Gables Dr., Phoenix
Crime Information:
On Monday, April 22, 2019 at 2:25 a.m., a subject can be seen walking near the driveway of the victims' house.
Moments later the suspect vehicle is seen driving past the victims' house as the passenger throws an
incendiary device at the rear of the victims' truck, causing it to catch on fire and burn. Investigators are
seeking any information in regard to this incident.