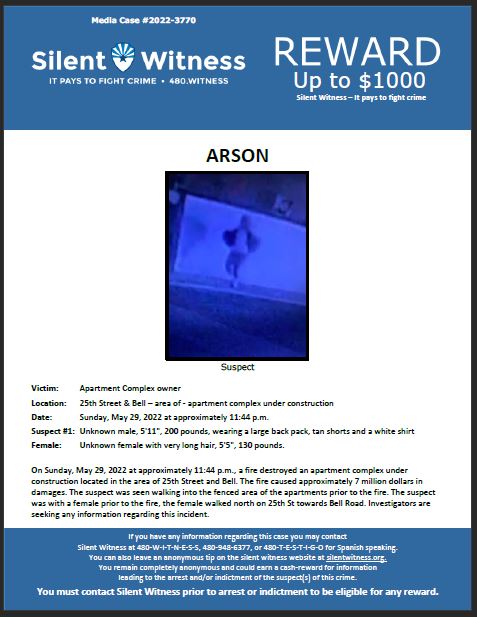 Case & Reward Info
Date: May 29, 2022
Case #: 2022-3770
25th Street & Bell – area of
Crime Information:
On Sunday, May 29, 2022 at approximately 11:44 p.m., a fire destroyed an apartment complex under
construction located in the area of 25th Street and Bell. The fire caused approximately 7 million dollars in
damages. The suspect was seen walking into the fenced area of the apartments prior to the fire. The suspect
was with a female prior to the fire, the female walked north on 25th St towards Bell Road. Investigators are
seeking any information regarding this incident.
Suspect:
Unknown male, 5'11", 200 pounds, wearing a large back pack, tan shorts and a white shirt