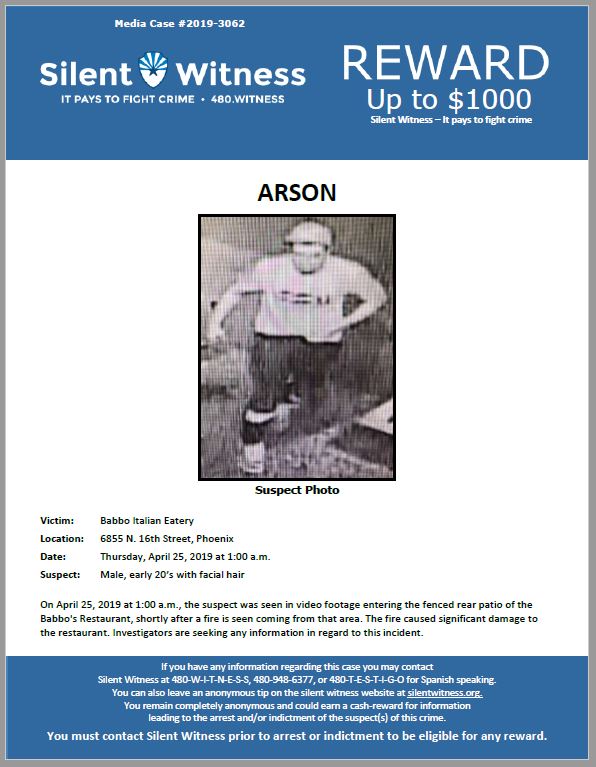 Case & Reward Info
Date: April 25, 2019
Case #: 2019-3062
6855 N. 16th Street, Phoenix
Crime Information:
On April 25, 2019 at 1:00 a.m., the suspect was seen in video footage entering the fenced rear patio of the
Babbo's Restaurant, shortly after a fire is seen coming from that area. The fire caused significant damage to
the restaurant. Investigators are seeking any information in regard to this incident.