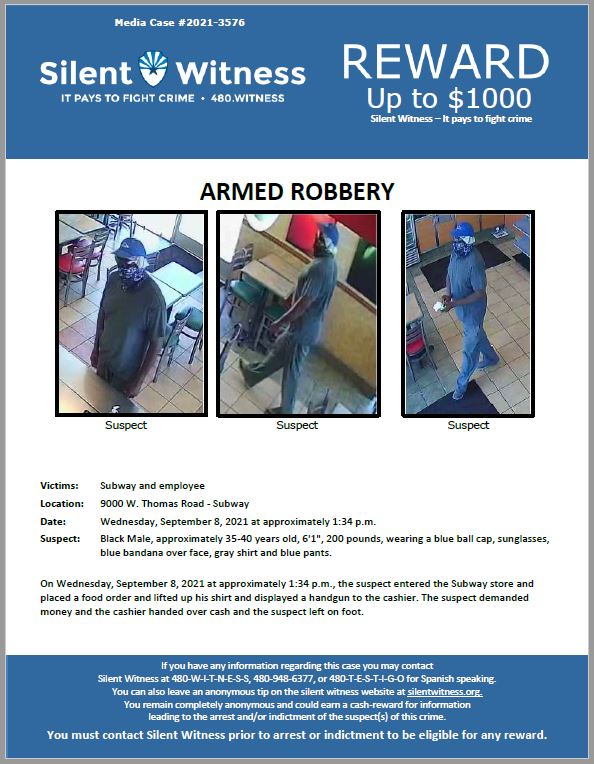 Case & Reward Info
Date: September 8, 2021
Case #: 2021-3576
Crime Information:
On Wednesday, September 8, 2021 at approximately 1:34 p.m., the suspect entered the Subway store and
placed a food order and lifted up his shirt and displayed a handgun to the cashier. The suspect demanded
money and the cashier handed over cash and the suspect left on foot.
Suspect:
Black Male, approximately 35-40 years old, 6'1", 200 pounds, wearing a blue ball cap, sunglasses, blue bandana over face, gray shirt and blue pants.