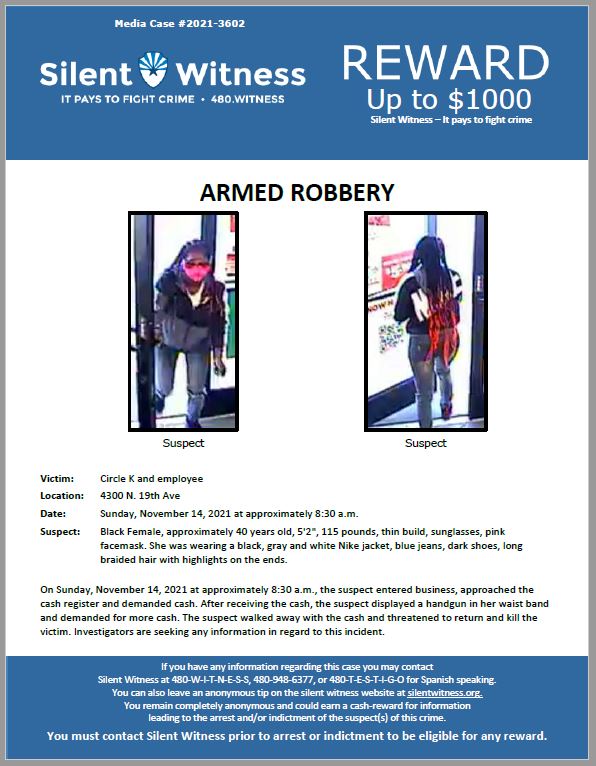 Case & Reward Info
Date: November 14, 2021
Case #: 2021-3602
4300 N. 19th Ave, Phoenix
Crime Information:
On Sunday, November 14, 2021 at approximately 8:30 a.m., the suspect entered business, approached the
cash register and demanded cash. After receiving the cash, the suspect displayed a handgun in her waist band
and demanded for more cash. The suspect walked away with the cash and threatened to return and kill the
victim. Investigators are seeking any information in regard to this incident.
Suspect:
Black Female, approximately 40 years old, 5'2", 115 pounds, thin build, sunglasses, pink facemask. She was wearing a black, gray and white Nike jacket, blue jeans, dark shoes, long braided hair with highlights on the ends.