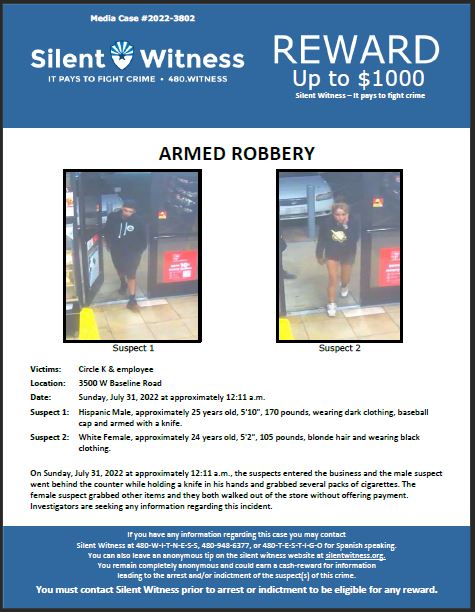 Case & Reward Info
Date: July 31, 2022
Case #: 2022-3802
Crime Information:
On Sunday, July 31, 2022 at approximately 12:11 a.m., the suspects entered the business and the male suspect
went behind the counter while holding a knife in his hands and grabbed several packs of cigarettes. The
female suspect grabbed other items and they both walked out of the store without offering payment.
Investigators are seeking any information regarding this incident.