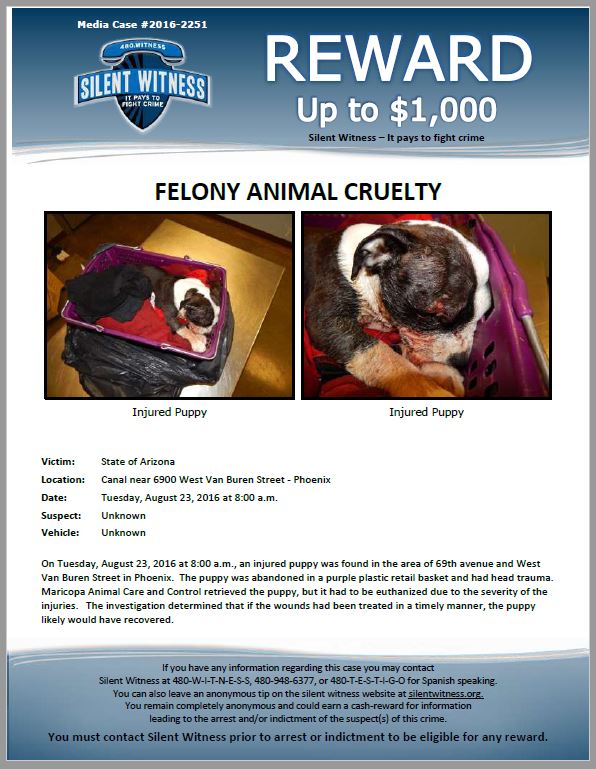 Case & Reward Info
Date: August 23, 2016
Case #: 2016-2251
Canal near 6900 West Van Buren Street - Phoenix
Crime Information:
On Tuesday, August 23, 2016 at 8:00 a.m., an injured puppy was found in the area of 69th avenue and West
Van Buren Street in Phoenix. The puppy was abandoned in a purple plastic retail basket and had head trauma.
Maricopa Animal Care and Control retrieved the puppy, but it had to be euthanized due to the severity of the
injuries. The investigation determined that if the wounds had been treated in a timely manner, the puppy
likely would have recovered.