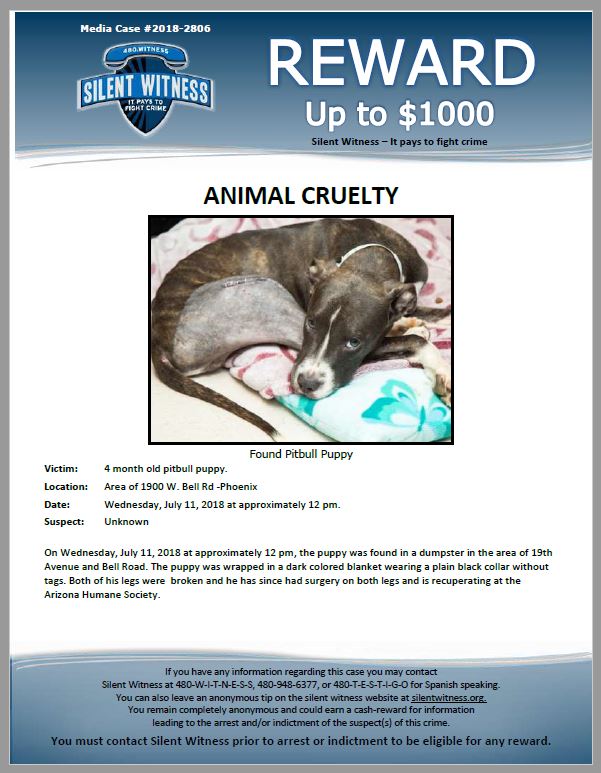 Case & Reward Info
Date: July 11, 2018
Case #: 2018-2806
Area of 1900 W. Bell Rd, Phoenix
Crime Information:
On Wednesday, July 11, 2018 at approximately 12 pm, the puppy was found in a dumpster in the area of 19th
Avenue and Bell Road. The puppy was wrapped in a dark colored blanket wearing a plain black collar without
tags. Both of his legs were broken and he has since had surgery on both legs and is recuperating at the
Arizona Humane Society.