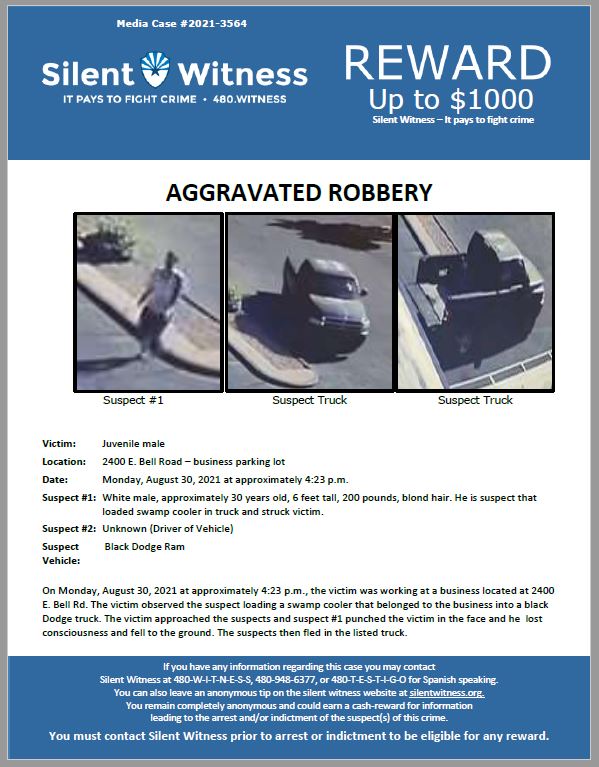 Case & Reward Info
Date: August 30, 2021
Case #: 2021-3564
Crime Information:
On Monday, August 30, 2021 at approximately 4:23 p.m., the victim was working at a business located at 2400
E. Bell Rd. The victim observed the suspect loading a swamp cooler that belonged to the business into a black
Dodge truck. The victim approached the suspects and suspect #1 punched the victim in the face and he lost
consciousness and fell to the ground. The suspects then fled in the listed truck.
Suspect:
Suspect #1: White male, approximately 30 years old, 6 feet tall, 200 pounds, blond hair. Suspect #2: Unknown (Driver of Vehicle)