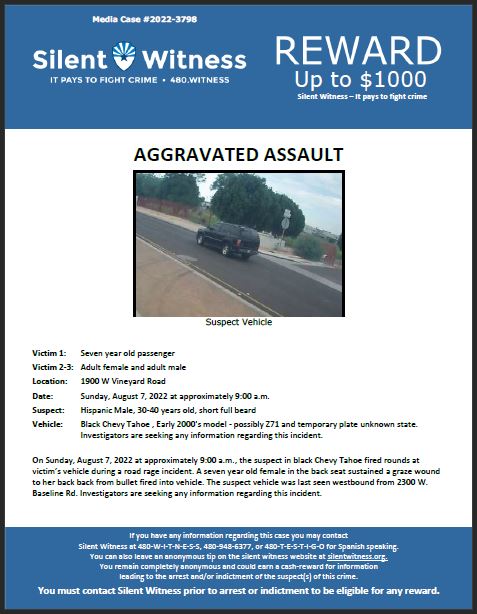 Case & Reward Info
Date: August 7, 2022
Case #: 2022-3798
Crime Information:
On Sunday, August 7, 2022 at approximately 9:00 a.m., the suspect in black Chevy Tahoe fired rounds at
victim's vehicle during a road rage incident. A seven year old female in the back seat sustained a graze wound
to her back back from bullet fired into vehicle. The suspect vehicle was last seen westbound from 2300 W.
Baseline Rd. Investigators are seeking any information regarding this incident.