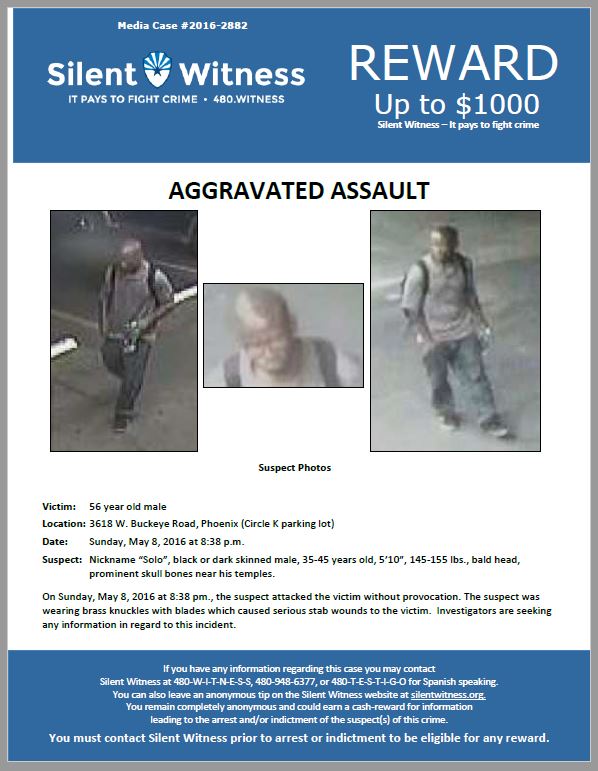 Case & Reward Info
Date: May 8, 2016
Case #: 2016-2882
3618 W. Buckeye Road, Phoenix (Circle K parking lot)
Crime Information:
On Sunday, May 8, 2016 at 8:38 pm., the suspect attacked the victim without provocation. The suspect was
wearing brass knuckles with blades which caused serious stab wounds to the victim. Investigators are seeking any information in regard to this incident.
Suspect:
Nickname "Solo", black or dark skinned male, 35-45 years old, 5'10", 145-155 lbs., bald head, prominent skull bones near his temples.