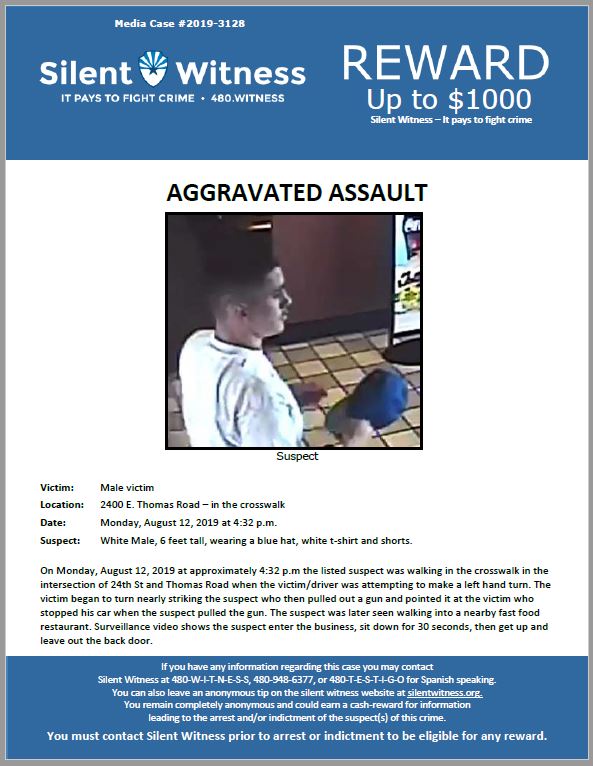 Case & Reward Info
Date: August 12, 2019
Case #: 2019-3128
2400 E. Thomas Road – in the crosswalk
Crime Information:
On Monday, August 12, 2019 at approximately 4:32 p.m the listed suspect was walking in the crosswalk in the
intersection of 24th St and Thomas Road when the victim/driver was attempting to make a left hand turn. The victim began to turn nearly striking the suspect who then pulled out a gun and pointed it at the victim who stopped his car when the suspect pulled the gun. The suspect was later seen walking into a nearby fast food restaurant. Surveillance video shows the suspect enter the business, sit down for 30 seconds, then get up and leave out the back door.
Suspect:
White Male, 6 feet tall, wearing a blue hat, white t-shirt and shorts.