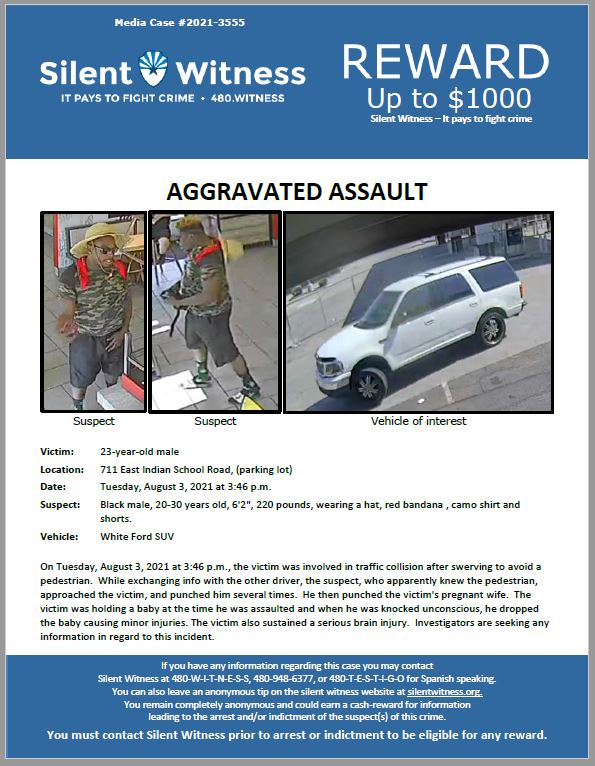 Case & Reward Info
Date: August 3, 2021
Case #: 2021-3555
711 East Indian School Road, (parking lot)
Crime Information:
On Tuesday, August 3, 2021 at 3:46 p.m., the victim was involved in traffic collision after swerving to avoid a
pedestrian. While exchanging info with the other driver, the suspect, who apparently knew the pedestrian,
approached the victim, and punched him several times. He then punched the victim's pregnant wife. The
victim was holding a baby at the time he was assaulted and when he was knocked unconscious, he dropped
the baby causing minor injuries. The victim also sustained a serious brain injury. Investigators are seeking any
information in regard to this incident.
Suspect:
Black male, 20-30 years old, 6'2", 220 pounds, wearing a hat, red bandana , camo shirt and shorts.