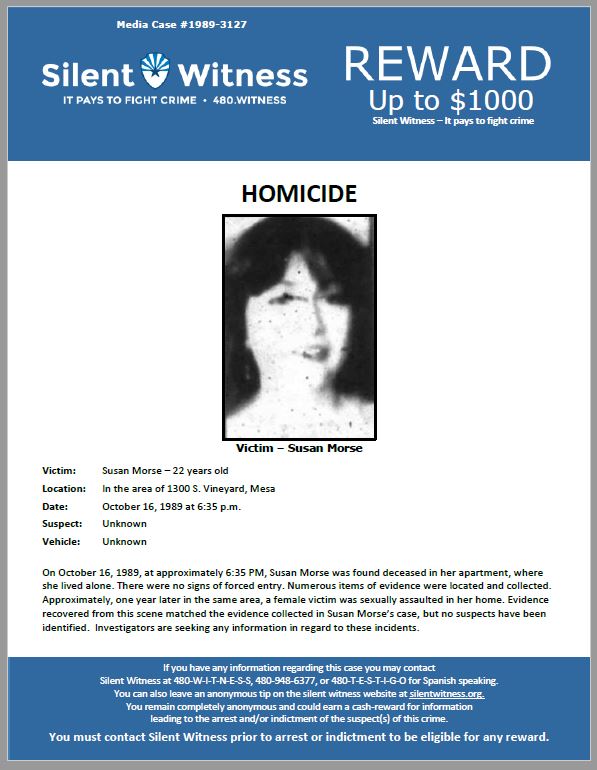 Case & Reward Info
Date: October 16, 1989
Case #: 1989-3127
In the area of 1300 S. Vineyard, Mesa
Crime Information:
On October 16, 1989, at approximately 6:35 PM, Susan Morse was found deceased in her apartment, where
she lived alone. There were no signs of forced entry. Numerous items of evidence were located and collected.
Approximately, one year later in the same area, a female victim was sexually assaulted in her home. Evidence
recovered from this scene matched the evidence collected in Susan Morse's case, but no suspects have been
identified. Investigators are seeking any information in regard to these incidents.