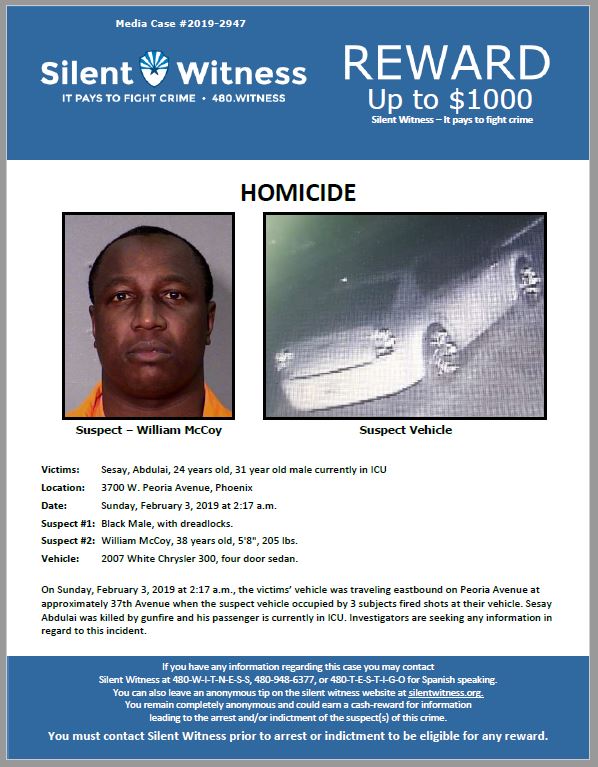 Case & Reward Info
Date: February 3, 2019
Case #: 2019-2947
3700 W. Peoria Avenue, Phoenix
Crime Information:
On Sunday, February 3, 2019 at 2:17 a.m., the victims' vehicle was traveling eastbound on Peoria Avenue at
approximately 37th Avenue when the suspect vehicle occupied by 3 subjects fired shots at their vehicle. Sesay
Abdulai was killed by gunfire and his passenger is currently in ICU. Investigators are seeking any information in regard to this incident.