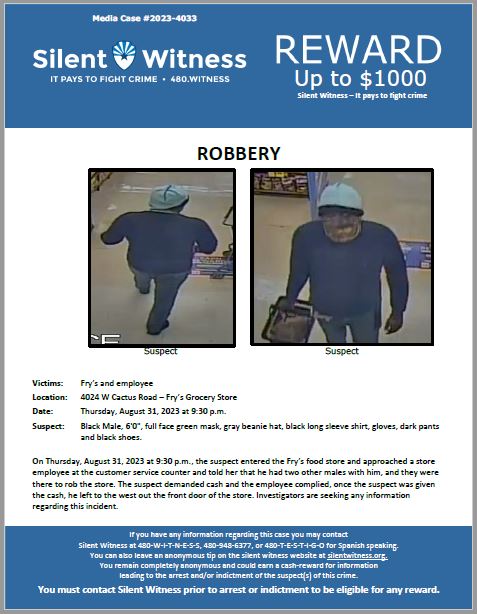 Case & Reward Info
Date: August 31, 2023
Case #: 2023-4033
Crime Information:
On Thursday, August 31, 2023 at 9:30 p.m., the suspect entered the Fry's food store and approached a store
employee at the customer service counter and told her that he had two other males with him, and they were
there to rob the store. The suspect demanded cash and the employee complied, once the suspect was given
the cash, he left to the west out the front door of the store. Investigators are seeking any information
regarding this incident
Suspect:
Black Male, 6'0", full face green mask, gray beanie hat, black long sleeve shirt, gloves, dark pants and black shoes.