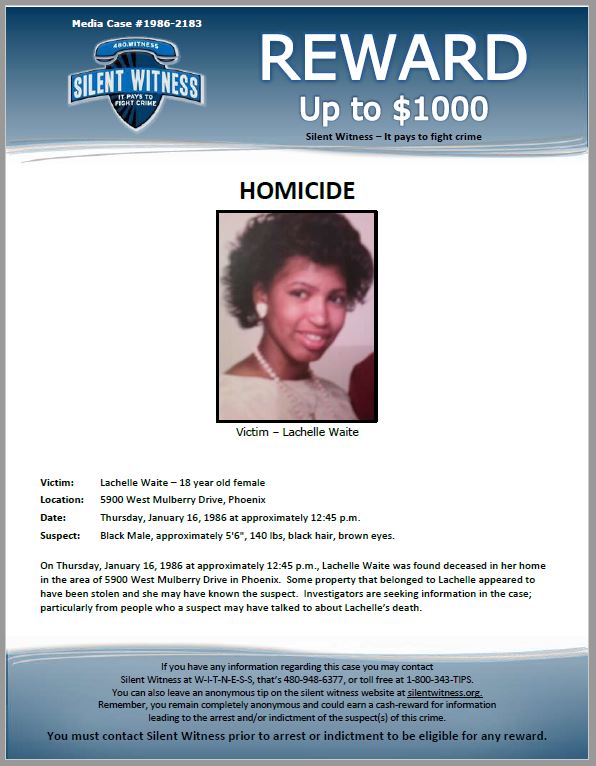 Case & Reward Info
Date: January 16, 1986
Case #: 1986-2183
5900 West Mulberry Drive, Phoenix
Crime Information:
On Thursday, January 16, 1986 at approximately 12:45 p.m., Lachelle Waite was found deceased in her home
in the area of 5900 West Mulberry Drive in Phoenix. Some property that belonged to Lachelle appeared to
have been stolen and she may have known the suspect. Investigators are seeking information in the case;
particularly from people who a suspect may have talked to about Lachelle's death.