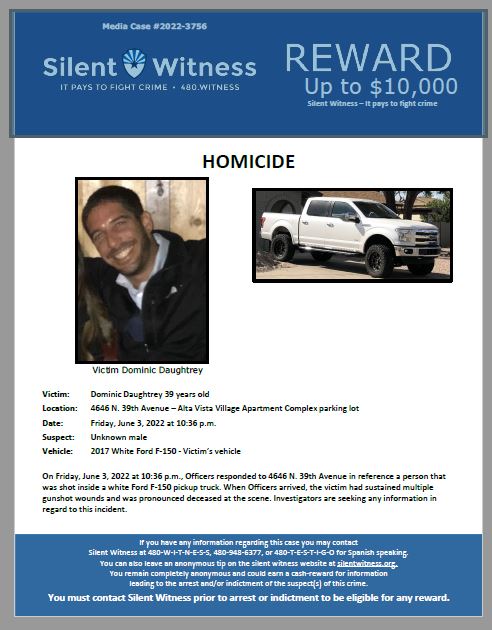 Case & Reward Info
Date: June 3, 2022
Case #: 2022-3756
4646 N. 39th Avenue – Alta Vista Village Apartment Complex parking lot
Crime Information:
On Friday, June 3, 2022, at 10:36 p.m., Officers responded to 4646 N. 39th Avenue in reference a person that
was shot inside a white Ford F-150 pickup truck. When Officers arrived, the victim had sustained multiple
gunshot wounds and was pronounced deceased at the scene. Investigators are seeking any information in
regards to this incident.
Suspect:
Unknown male