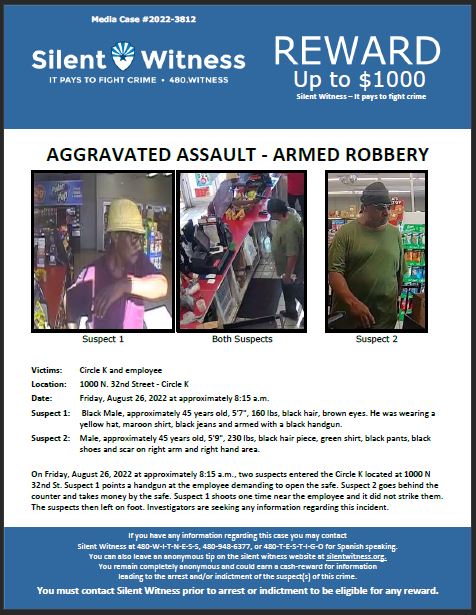 Case & Reward Info
Date: August 26, 2022
Case #: 2022-3812
Crime Information:
On Friday, August 26, 2022 at approximately 8:15 a.m., two suspects entered the Circle K located at 1000 N
32nd St. Suspect 1 points a handgun at the employee demanding to open the safe. Suspect 2 goes behind the
counter and takes money by the safe. Suspect 1 shoots one time near the employee and it did not strike them.
The suspects then left on foot. Investigators are seeking any information regarding this incident.