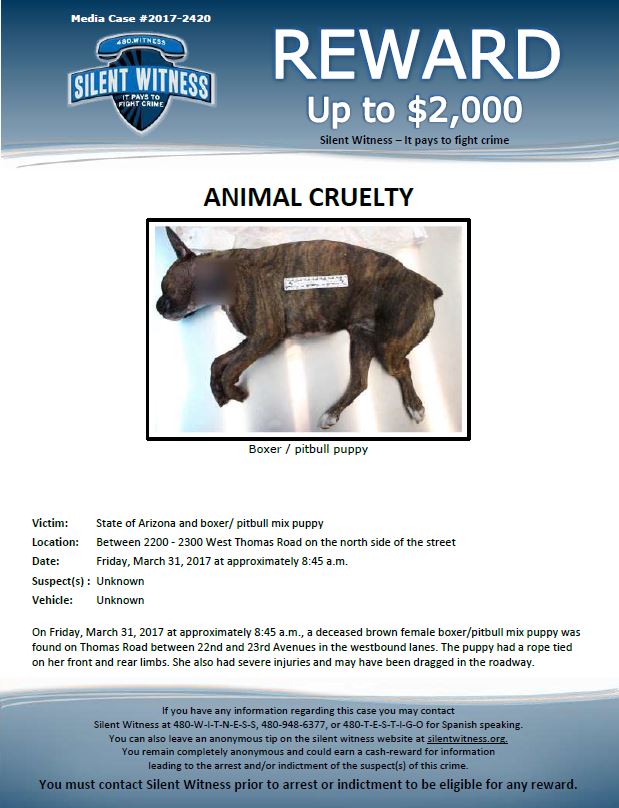 Case & Reward Info
Date: March 31, 2017
Case #: 2017-2420
Between 2200 - 2300 West Thomas Road on the north side of the street
Crime Information:
On Friday, March 31, 2017 at approximately 8:45 a.m., a deceased brown female boxer/pitbull mix puppy was
found on Thomas Road between 22nd and 23rd Avenues in the westbound lanes. The puppy had a rope tied
on her front and rear limbs. She also had severe injuries and may have been dragged in the roadway.