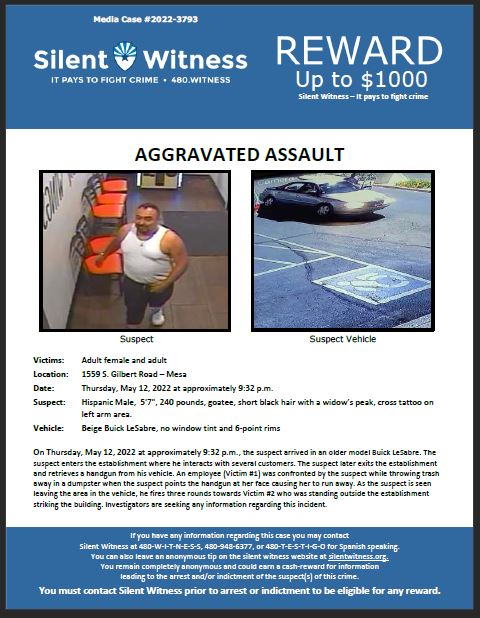 Case & Reward Info
Date: May 12, 2022
Case #: 2022-3793
Crime Information:
On Thursday, May 12, 2022 at approximately 9:32 p.m., the suspect arrived in an older model Buick LeSabre. The
suspect enters the establishment where he interacts with several customers. The suspect later exits the establishment
and retrieves a handgun from his vehicle. An employee (Victim #1) was confronted by the suspect while throwing trash
away in a dumpster when the suspect points the handgun at her face causing her to run away. As the suspect is seen
leaving the area in the vehicle, he fires three rounds towards Victim #2 who was standing outside the establishment
striking the building. Investigators are seeking any information regarding this incident.