SILENT WITNESS IS A 501(c)(3) NON-PROFIT ORGANIZATION AND REWARDS ARE FUNDED ENTIRELY THROUGH PRIVATE DONATIONS AND GRANTS.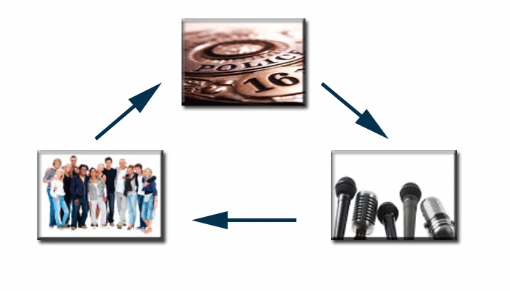 Silent Witness relies on a partnership between law enforcement, the media and the community.
The Silent Witness Police Staff provides information on unsolved felony cases to the local media outlets (TV, radio & print) for the purpose of soliciting anonymous tips from the community(citizens).
The Media then features these unsolved cases on a daily basis and reminds the community to call Silent Witness with any information.
The community will call or visit the Silent Witness website to provide information, which is routed to the respective police agency and case agent. The tipster remains anonymous and could earn a cash reward if their information leads to an arrest or indictment in the case.